Out now!
Sara's mother Alice died 12 years ago.
Or at least that's what Sara thought.
Now 30 and living in Australia, she has discovered that Alice's coffin, which she and her little sister Lucy wept over at the funeral, was empty.
Their father Bill lied to them.
And Sara knows their love-bombing, too-young stepmother Carys is not all she pretends to be.
Now Carys is dragging Lucy round all sorts of quack doctors to try to stop her feeling so desperate and sad.
It's time for Sara to head back to London.
It's time to find out what, exactly, happened to Alice.
just £1.99/$3.99!
or FREE on Kindle Unlimited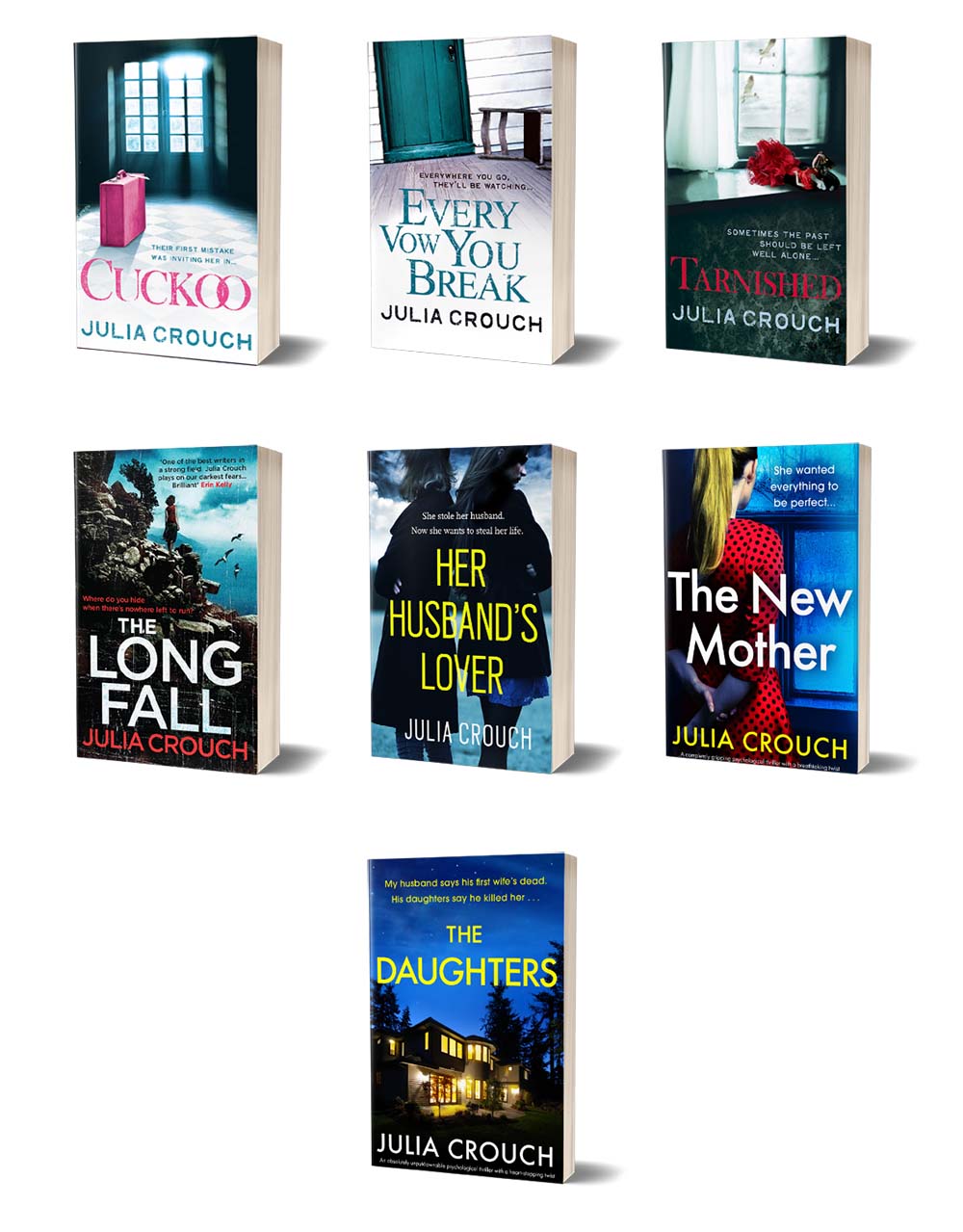 Julia Crouch writes page-turning novels. She coined the term Domestic Noir to describe her work: dark, twisty novels about the terrible things we do to one another in the name of love.
She also writes short stories, which have been published in magazines and in several collections. She is currently working on her eighth novel and a TV screenplay, and teaches at the University of East Anglia, the National Centre for Writing and the Professional Writing Academy.